Do you want to elevate your wardrobe and inject some sparkle into your life? Then why add a few pieces of beautiful jewelry to your collection?
Are you always looking for unique, beautiful jewelry to add to your collection? If so, then this blog post is just the thing for you!
I've compiled a list of 6 must-have pieces that will take your accessory game up a notch. So, read on!
6 Beautiful Pieces of Jewelry You Need in Your Collection
Jewellery is more than just an accessory; it's a statement, a reflection of your personality, and a symbol of your sense of style.
A piece of jewelry can transform your outfit and lift your overall look from simple and elegant to bold.
Whether you're starting a new collection or looking for new pieces to add to an existing one, here are six beautiful pieces of jewelry you should have in your collection.
1.Diamond Bracelets
A delicate bracelet decorated with diamonds is the ideal jewelry piece to complement your everyday and special occasion attire. It can add color to your elegant business outfit or casual black shirt and jeans. And it's also straightforward to put on and take off.
Although stretch bracelets are popular now, investing in a slightly more expensive diamond bracelet may enhance your style. And it may become a component of your identity for decades ahead!!
Further, bracelets come in a variety of styles. You can wear them for special occasions and a casual everyday look. The classic charm bracelet is always fashionable, with delicate trinkets dangling from a chain.
On the other hand, a pearl bracelet can be an excellent addition to your collection. Finally, wristwatch bracelets and timepieces resembling bangles are excellent choices. So, add them to your jewelry collection as soon as possible.
2.Stylish Earrings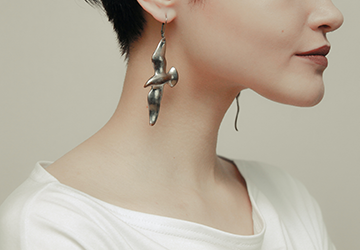 Are you looking for an easy way to change your look and add a touch of glamour to it? Earrings are a great place to start! You can turn your everyday classic look into party-ready in seconds by shifting from diamond studs to teardrop-shaped earrings.
There are also plenty of clip-on options if you don't have your ears pierced. Arguably, earrings are an essential item in any jewelry collection.
What's the best part?
There are various earring styles to choose from! There's something for everyone, whether you prefer the timeless elegance of pearl or diamond studs, the playful charm of hoop earrings, or the statement-making power of ear threads and ear spikes.
In addition, unlike other expensive jewelry, a good pair of stud earrings can be affordable, making them an excellent purchase for any budget.
3.Elegant Hair Clips
Hair clips are a fashionable and functional accessory that can add elegance to any hairstyle. These clips are available in various shapes, sizes, and designs. You can use these elegant clips to achieve multiple looks, ranging from simple and understated to bold and eye-catching.
So, use a simple gold or silver hair clip for a classic and elegant look. This is an excellent choice for a formal occasion or an elegant evening out.
Use colorful hair clips to sparkle your hairstyle for a casual or playful look. In addition, you can utilize multiple clips to make a funky pattern and mix and match different colors for a more diverse look.
4.Minimalist Pendant
Do you want to add a little elegance to your jewelry collection? A minimalist pendant is the solution. This versatile piece can be worn with anything, from casual t-shirts and jeans to shiny evening dresses.
As you know, "less is more." So, it's a great piece to add to your collection, and Interestingly, it can even be the main attraction of your outfit.
And why limit yourself to just one when you have a gold and silver necklace to mix things up?
So, add as many items to your collection as possible, but remember to keep your budget in mind!
5.Unique Silver Choker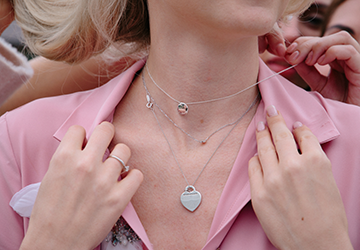 The unique choker necklace with pearls, a bar, and a hammered disc is an eye-catching addition to any jewelry collection. This minimalist choker necklace is safe to wear and stands out among plain chains because it is made of 18K gold-plated, nickel-free, and hypoallergenic material.
You can wear it with simple yet elegant gowns, shirts, or even jumpsuits, depending on your style and the occasion. You can wear it with almost any outfit and color. Hence, it will elevate your wardrobe.
Mix and match the pieces to create a one-of-a-kind and elegant look that reflects your style. Wear the crossbar piece alone for a simple and understated look, or combine it with other details for a dainty yet stylish look.
6.Bracelet Watches
Wristwatches are more than just functional timepieces for women; they are wearable works of art. A watch is an ideal accessory for any event, whether you're taking up the rays at the beach or ending a deal at work.
Watch designs are now as beautiful and delicate as any bangle or bracelet, thanks to the creativity of fine jewelry makers.
Improve your style with a wristwatch that is both beautiful and functional!
When it comes to these incredible timepieces, there are countless materials to choose from, ranging from classic gold and silver to opulent platinum and beyond.
With pearls, diamonds, and other precious stones adorning them, these timepieces are true works of art that will turn heads wherever you go.
A stylish watch, however, does not require a big budget. Numerous formal and casual options keep the bank intact while adding elegance to any outfit.
So why settle for a boring watch when you can make a statement with one that is as unique as you are?
Conclusion
So, adding these six stunning pieces to your collection will help you boost your style. A delicate diamond bracelet or an elegant hair clip can add glamour while remaining simple.
Wristwatches and unique chokers can also add a pop of uniqueness to your wardrobe.
While versatile earrings are an essential and affordable jewelry purchase, regardless of your style, these jewelry pieces are excellent additions to your collection that will last for years.